ANOZR WAY wins the Jury Prize of the European Cyber Week!
This is a real recognition of both the human factor in cybersecurity and our solutions as a response to this issue.
Today, human vulnerabilities must be taken into account on an equal footing with technical vulnerabilities.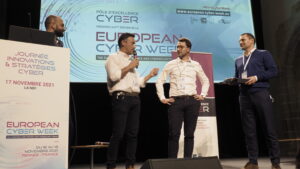 The award ceremony and speech can be heard here.